Jurassic World: Dominion Dominates Fandom Wikis - The Loop
Play Sound
This is a full list of recipes for the Assembler in Lunacraft. Some Materials can only be obtained by Alchemy. If you are new to Lunacraft, it is suggested that you read the "How to Use the Assembler" section.
Crafting is combining one or more things to create something else. Unlike Minecraft, there is no Crafting Table, and the crafting grid is located in the inventory.
How to Use the Assembler
First of all you should be aware of how to move blocks around.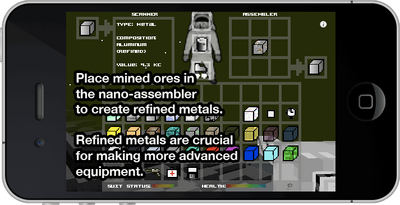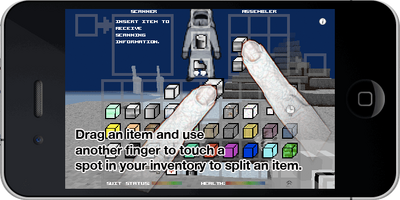 To use recipes like the one in the Adhesive article, you need to position blocks or other items in the assembler grid.
Look at the Adhesive article and you'll see this:

This shows that when you put a single Biogel next to a single Water in the assembler, in the positions shown, you'll get an Adhesive. But the following does not work:

This is because the two ingredients are backwards on the grid.
Crafting Guide
The Crafting Guide is an in-app purchase that allows you to see all of the crafting recipes. It cost $0.99, but you can, of course, also use the wiki!
Recipes
OR
OR
OR
OR
OR
OR
OR
OR