Magnet

A Magnet

Type

Magnet

Composition

Iron Oxide/Barium Carbonate

Value

50.0 kC

First Appearance

Rarity

Uncommon

magnet

Magnet
A Magnet is an item in Lunacraft that is a necessary ingredient for making Slugpistols.
General Information
In Creative Mode, Magnetite is not one of the Material blocks that are given to you in your inventory. You will need to explore your moon to find some; look in Water where it is easier to spot.
When you do collect 4 blocks of Magnetite, you may still find that you cannot Assemble a Magnet. In Update 1.7.0 the Assembler has a hard time dealing with infinite stacks. To place the needed 4 blocks in the Assembler, use the multi-touch technique: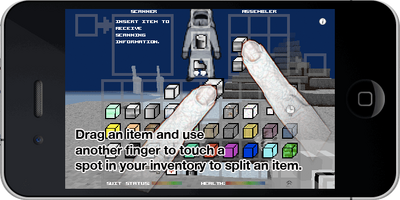 Hold the infinite stack with one finger, and touch the other finger to the Assembler to drop one block into a slot.
Put 4 blocks into 4 separate spots in the Assembler, then stack them together to make a stack of 4.
Technically in Creative mode you do not need a Slugpistol for protection, but if you want a higher level Slugpistol or to build and drag them to the same inventory slot, you will have an infinite stack of Magnets. Deal with this infinite stack the same way as above.
Recipe
Uses