Jurassic World: Dominion Dominates Fandom Wikis - The Loop
Play Sound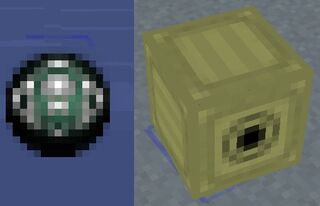 The turret is an automatic defensive block, that shoots enemy Astronauts and Mobs, including brown mobs and small green mobs. Surrounding your base with these is a good idea if you are vulnerable.
You can destroy turrets by shooting at them. However, once they are shot, they will begin to attack you unforgivingly. They will not become a spinning entity when destroyed. It is assumed turrets will play a bigger role when/if multiplayer is introduced.
Scan
Scan
Type:
Security Robot
Composition:
Polymer
Value
150.0 kC
Scan
Type:
Security Robot II
Composition:
Polymer
Value
450.0 kC
Scan
Type:
Security Robot III
Composition:
Polymer
Value
???
Recipes
Turret v1
Turret v2
Turret v3
Exclusion Zones
The player (and possibly other Mobs) cannot occupy the space very close to, or immediately above, a turret.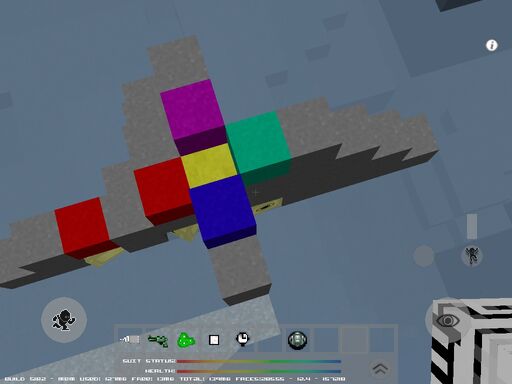 Exclusion zones and trap blocks around turrets
In this photo, three turrets have been placed on the ground and a variety of blocks have been built up around them (plus stairs and platforms to get to the colored areas).
The player cannot stand on either of the red blocks (which are one block and two blocks above a turret), and if he tries, will be immediately bounced off the red block (usually being pushed further in whatever direction the player was moving). However, the player can stand on the green block (which is three blocks above a turret).
The yellow block, which is not directly above a turret, also excludes the player. If the player approaches this block from the purple side, he will end up "inside" the blue block. He can get out by moving further away from the yellow and into the adjacent empty space.
However, if the player approaches the yellow block from the blue block, he will be trapped inside the purple block (which has a plain Rock block next to it), and then cannot escape except by drilling himself out or jumping.