This user is inactive.

This user hasn't edited for over 60 days, so they will probably not receive any messages left here.

Please keep this in mind before leaving a message.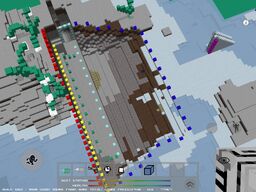 I am Robert Munafo, my main website is http://www.mrob.com
I learned about Lunacraft from a Google+ comment, and decided it was worth checking out since it runs on a portable device (I have both an iPad and an iPhone 4)
My interests seem to be more about nerdy projects (like the Geology article, see photo) rather than actual gameplay (like fighting enemies and mobs, or solving the crafting puzzles on my own).
For my next trick, I figured out the lunacraft internal map data format.
Some more of my creative building projects: